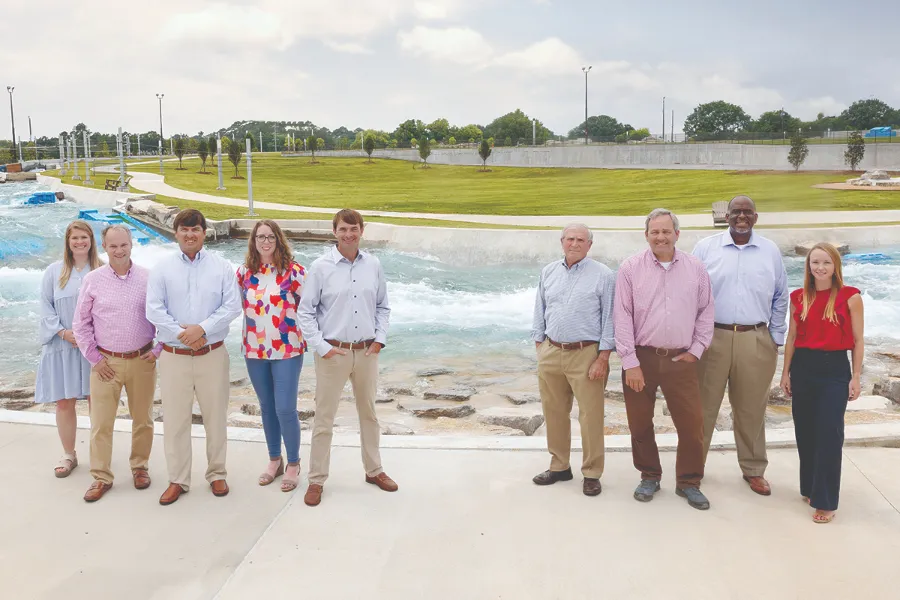 The Face of Engineering and Architecture
Established in 1947 in the River Region, Goodwyn Mills Cawood (GMC) has stood strong, employing over 550 individuals across the Southeast, with 120 in Montgomery. GMC is renowned for its comprehensive range of services, from architecture and engineering to environmental, landscape architecture and disaster recovery. Their projects cover education, healthcare, commercial, transportation, industrial, municipal, and more.
GMC stands out with its mission to create thriving communities, whether designing schools, parks, hospitals, and other commercial developments or working to provide clean water, safe streets, or resilient environments. Engaging in significant ventures like Montgomery Whitewater showcases their dedication to positively impacting the local communities they serve.
Recent achievements include ranking #16 on ENR Southeast's 2023 Top Design Firms List and #163 on ENR's 2023 Top 500 DesignFirms List.
GMC's legacy of goodness extends beyond design and engineering, actively supporting and contributing to major projects inMontgomery, shaping the city's development and progress. As GMC continues to flourish, its focus on nurturing technical experts and delivering top-notch services remains steadfast.
2660 EASTCHASE LN #200, MONTGOMERY, AL 36117
Become a CentrAL Insider!
Get weekly Central Alabama business updates, special giveaways and discounts, exclusive launch party invitations, and more!